Ngā rākau rongoā
Medicinal plants
Rongoā plants protect the whenua and enhance the welfare of whānau. The plants grow on the edge of the ngahere or under the trees. They help heal the whenua, and keep plants and trees in the ngahere healthy.
What is rongoā?
Rongoā is a traditional Māori healing system. It involves the use of native plant-based remedies (rongoā rākau), massage (mirimiri) and spiritual healing through prayer (karakia).
Rongoā is about wellbeing, the wellbeing of the person, the whenua, the soil, and the water flowing through the whenua.
Rongoā is a way of being healthy rather than just for healing. It aims to recreate balance and harmony within the spiritual, psychological, environmental, physical and family dimensions.
Rongoā plants are gathered in a traditional, sustainable, way so the plants stay healthy.
If you're thinking of planting trees, rongoā plants can help to protect the trees and plants inside the ngahere.
The Tohunga Suppression Act 1907
The Tohunga Suppression Act was intended to stop people using traditional Māori healing practices which had a supernatural or spiritual element. It led to the practice of rongoā being pushed underground, early writings being destroyed and healers withholding knowledge.
The Act was repealed in 1962. With the resurgence of Māori culture in the past few decades rongoā Māori has once again become prominent.
Rongoā plants and their medicinal uses
Rongoā rākau are used to treat a range of conditions, such as aches and pain, infections, colds, coughs and diarrhoea. The following are some examples of the more than 200 plants used:
Harakeke (flax) gel can help with burns, boils and cuts. The leaves can be wrapped around wounds like a bandage. The roots can help with stomach problems, colds and headaches.
Kawakawa (Māori pepper tree) leaves can heal cuts and wounds. Boiling the leaves is a good tonic that can help treat arthritis and bruises. Chewing the leaves can ease the pain of toothache.
Koromiko (hebe) leaves can be chewed for dysentery and diarrhoea. Dried leaves were sent to New Zealand soldiers during the Second World War for this purpose.
Kūmarahou (gumdigger's soap) leaves can be infused to treat colds, coughs, asthma, wounds and skin disorders.
Mānuka and kānuka (tea tree) leaves can be infused to treat kidney and urinary problems, fever and coughs.
Māhoe (whiteywood) inner bark can be used to treat burns. The leaves can be infused to help with rheumatic pain.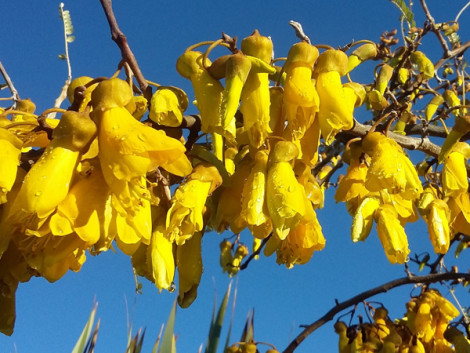 Tip
Some rongoā plants are toxic and should only be prepared by people trained in rongoā.
Ngā Tipu Whakaoranga: The Māori Plant Use database contains information on how Māori used plants to survive in New Zealand, particularly before the arrival of Europeans.
The meaning of trees explores the history and use of our native plants.
The Best Practice Advocacy Centre New Zealand (bpacnz) article talks about the history and use of rongoā. It includes examples of plants used in rongoā.
Where do rongoā plants grow?
Most rongoā plants grow on the edge of the ngahere. They also grow under the big trees that make up the canopy. Rongoā plants heal the whenua. They protect the other trees and plants in the ngahere.
Regional rongoā advice
Regional rongoā knowledge is important. Each region has its species that primarily grow and are used for healing. Seek guidance from your local rongoā experts or attend workshops in your region. For example, kumarahou grows in the top half of the North Island and is important to Northland tohunga.
Planting rongoā
If you plan on planting rongoā species, then:
take an inventory of what plants grow in your area
ask for local advice
source your own seeds.
Re:'s video talks to Raukura about rongoā and shows her rongoā garden.
Passing down culture and knowledge
Traditionally rongoā knowledge was passed down through stories, proverbs and practical demonstrations. It was not written down. Today many learn about rongoā through modern education facilities and local workshops run by tohunga.
Wai 262
Wai 262 (known as the flora and fauna claim) was a Waitangi Tribunal claim about the recognition of rights around, and control of, traditional Māori knowledge, customs and relationships with the natural environment.
Te Puni Kōkiri has information on what's happening next with the Wai 262 work programme.
Videos about rongoā
Robert McGowan is a Pākehā man from Whanganui who has gathered knowledge in traditional medicine. He runs workshops across the country, teaching the importance of healing the whenua and the body through traditional practices.
Maurice Manawatu in Kaikōura makes traditional medicines. He takes school groups through the ngahere and shows them how to make traditional medicines with the plants they gather.
Next steps
Ready to start your ngahere project? See what support is available to help.